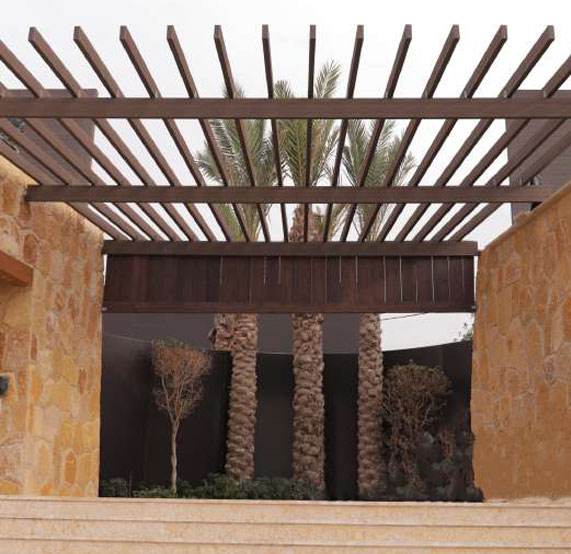 Hybrid
"Solid aesthetics"
Our new hybrid profiles are created by a revolutionary manufacturing process that combines an aluminium core fused with a composite exterior. The result is a line of products unmatched strength, durability and a very attractive wood-like appearance. Today, this technology can be found in all our railing profiles and is available as an option with any of our pergolas. In addition we have added a line of special purpose hybrid profiles for your custom projects.
TherraWood is leading the way with innovation to produce better products that provide excellent value for our customers.
THERRAWOOD® HYBRID TECHNOLOGY BRINGS TOGETHER THE AESTHETIC OF WOOD, RIGIDNESS OF ALUMINIUM AND RESISTANCE OF PLASTIC.
Warranty

Light weight

Recyclable

Durable

Water tight

Ultra strong

Customized design

Corrosion resistant

Maintenance free

Thermal insulation