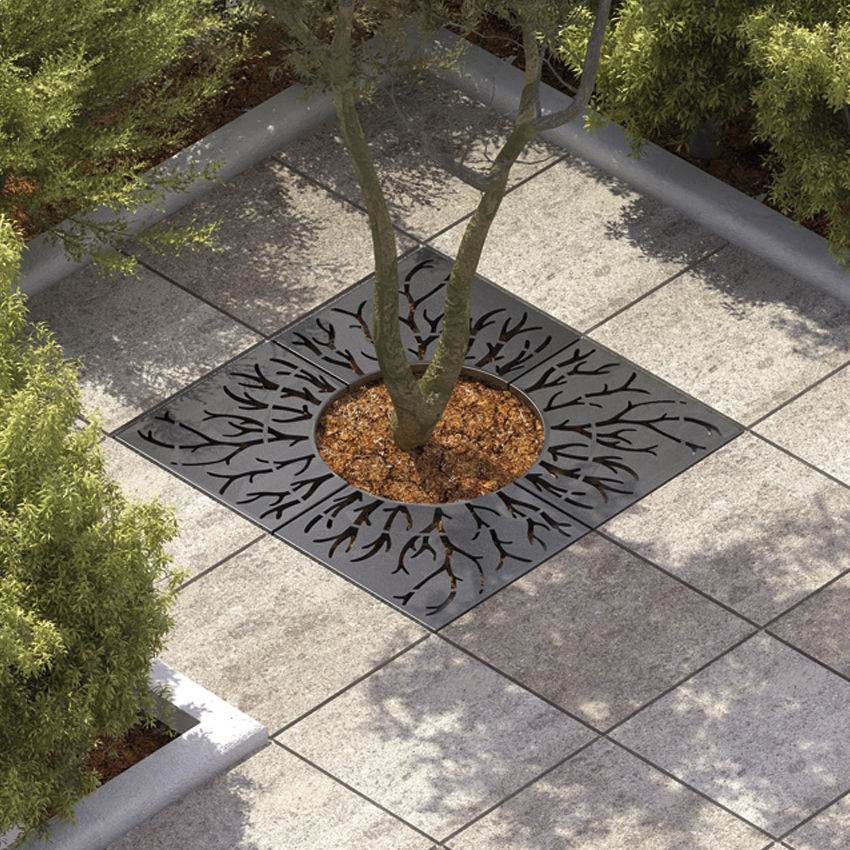 Tree grates
"Rooted in beauty"
Tree grates are an important aspect of urban landscaping that enhance the aesthetic appeal of streets and public spaces while providing protection for trees and pedestrians.
Our tree grates are made of durable materials and are designed to withstand heavy foot traffic while providing proper drainage and ventilation for the trees. They also come in a variety of colors, finishes & custom design possibilities to complement the surrounding architecture. With our tree grates, you can add greenery to your streetscapes while also promoting sustainability in urban environments.
We're aware about the importance of aesthetics and the role they play in creating inviting public spaces. That's why we offer the option of customizing the design and finish of our tree grates to match the surrounding architecture and landscaping. Our tree grates come in a range of colors and finishes, and can also be branded with logos or other design elements to make a statement about your organization or community.
In addition to their attractive design, our tree grates are made with durable materials that are built to last, even in high-traffic areas. They are easy to install and maintain, ensuring that they stay looking great and performing at their best for years to come.
Warranty

Light weight

Recyclable

Durable

Water tight

Ultra strong

Customized design

Corrosion resistant

Maintenance free

Thermal insulation